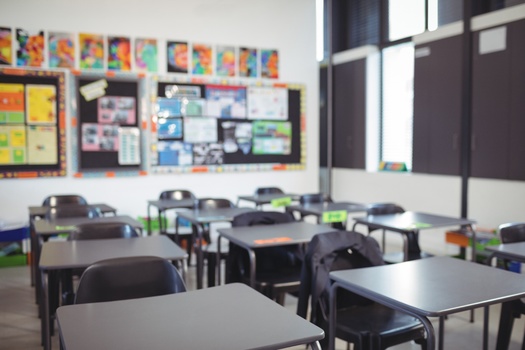 Union leaders call for more support for students, teachers, mental health/public information service
As the nation deals with the horrific shooting in Uvalde, where 19 children and two teachers were killed, teachers' unions in Illinois and America are pushing lawmakers to pass tougher gun control measures strict rules and mental health support for teachers and students.
Kathi Griffin, president of the Illinois Education Association (IEA), which represents about 135,000 teachers and education support staff across the state, explained the effect on schools.
"Every time someone gets hurt at school or killed by another, it's heartbreaking," Griffin said. "And it's not just the teachers, it's our children. On top of the trauma of the pandemic."
In 2019, the IEA helped get the General Assembly pass the School Threat Assessment Act, requiring schools to establish threat assessments and take a preventative approach to school violence. school.
Griffin pointed out that the National Education Association offers trauma training for teachers, which in turn can help students.
The Economic Policy Institute estimates that the U.S. supply of teachers will fall 200,000 below projected demand by 2025.
Randi Weingarten, president of the American Federation of Teachers, addressed a congressional subcommittee on Wednesday. She said counselling, mental health support and investments in "community schools", which integrate academic, health and social supports, will help keep teachers in education.
"Full-service community schools will actually help children and help teachers teach and identify issues that we see before we see these kinds of horrible situations that we saw last night," Weingarten argued.
Illinois has long struggled with gun violence, in part because of gun smuggling from states with looser gun rules. According to the 2017 Chicago Gun Trails Report, about six of the 10 firearms recovered after a crime in the previous three years were from out of state, mostly from neighboring Indiana.
Disclosure: The American Federation of Teachers contributes to our fund for reports on education, health issues, living wages/working families and social justice. If you would like to help support news in the public interest, click here.
get more stories like this via email