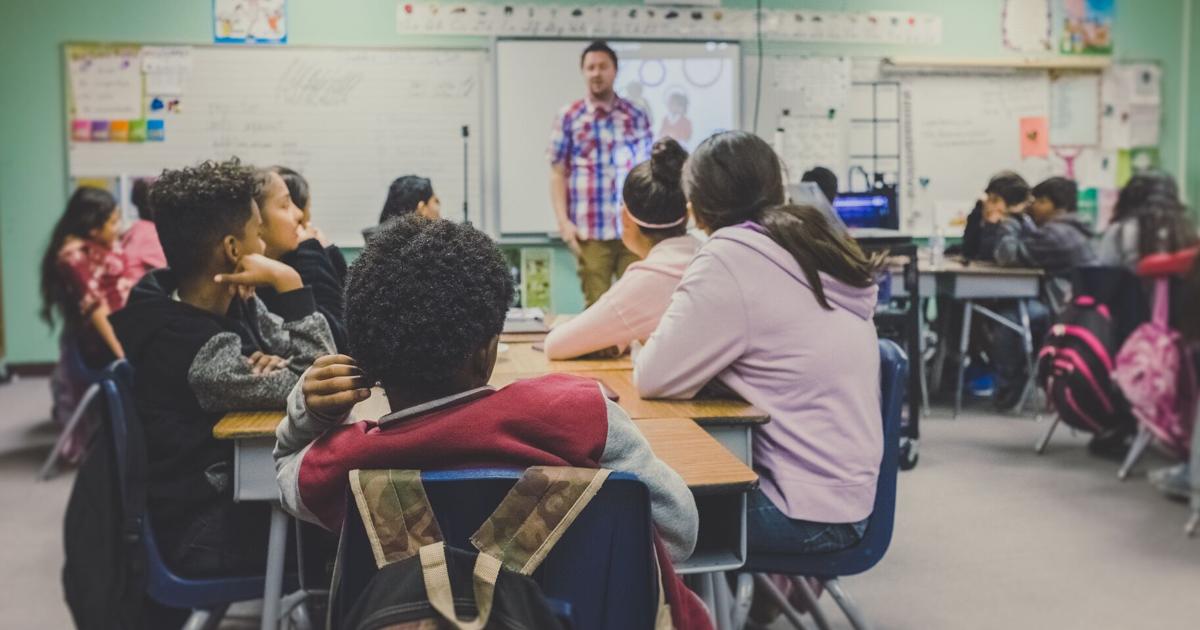 Tri-Valley Schools Officials Target Funding Legislation | Schools/Education
Alameda County – As the latest wave of COVID-19 cases wane, schools are providing updates on absences and learning loss resulting from the recent spike in positive tests across the district.
Although high absences due to the pandemic may affect future school funding, pending legislation could prevent this.
"Currently, Senate Bill (SB) 830, proposed and drafted by Sen. Anthony J. Portantino, would change the way the state's base funding for districts is calculated," said Michelle Dawson, gatekeeper. -speaker of the Livermore Valley Joint Unified School District (LVJUSD). "Funding would be tied to enrollment, rather than average daily attendance (ADA). The pandemic, particularly during times of surging cases, has had a significant impact on attendance. If there is no change to the way the local control funding formula is calculated with respect to attendance, we stand to lose over $4 million in state funding next year. . It is important to note that all school districts in California face the same type of financial impact unless there is a change.
Tri-Valley's three school districts have been distributing on-the-go COVID-19 rapid tests before or during winter break, so staff and students can get results before returning to school in January. Many took advantage of home testing, which led to empty seats the first week back from the break.
"The good news is that the push from Omicron seems to be going down, and with that, our miss rate is improving," Dawson said. "We still have to get back to pre-surge averages. However, trends are currently moving in the right direction.
Dawson noted that teachers have been able to keep learning on track for quarantined students, thanks to the learning management system implemented during the 2020 to 2021 school year. The system is a universal hub for homework and educational resources to provide students with the option to work from home.
The Pleasanton Unified School District (PUSD) also experienced a high number of absences in early January, but students and teachers are now returning to classrooms, easing the pressure. The district said it was focused on keeping students in school or, if they were sick, returning them safely. PUSD vice-chairman Steve Maher said temporarily high absentee rates can be a concern. Maher thinks that without changing standards like SB 830 attempts to do, future funding could be an issue.
"We're getting a little extra funding, but not a lot," Maher said. "And yes, (future funding) could be affected, because if we had a 97% average, and then we have 92% or 93% of our students back in class, you lose that percentage."
Maher noted that this school year and last school year, funding was based on the ADA from the 2018 to 2019 school year, allowing schools to retain full funding. And despite the idea that school costs have gone down over the past two years, Maher pointed out that there are still teacher salaries to pay, and that all districts need to set up education systems to distance, provide laptops and routers, and – now that schools are reopened – pay PG&E bills and offer personal protective equipment (PPE) to staff and students.
"We're fine, but we're also spending a lot on protocols and PPE, things like that," Maher said.
He reports that 400 to 500 students have left the district since the start of the pandemic, a factor that impacts funding.
"It's going to be tight for many districts," Maher continued. "We have a balanced budget, but we may have to make cuts."
PUSD board chairman Mark Miller said his district isn't the only one losing students to the pandemic.
"California as a whole has faced declining enrollment, and Pleasanton and other districts have not been immune to this," Miller said.
Miller went on to note that his district was underfunded before the pandemic.
"Our board and our superintendent have been advocating for a longer term solution by increasing base funding for all districts," he continued. "While focusing on increasing attendance would benefit some, increasing base funding would benefit all districts. Pleasanton Unified has a high attendance rate, even during the pandemic. Increasing core funding would help provide a long-term solution rather than putting a band aid on a problem that existed before the pandemic.
Miller said the district could lose up to $7 million due to declining enrollment, though the exact number is hard to calculate and no one knows why so many students are leaving. The possibilities range from families very concerned about the pandemic and wanting to stay away from any possible source of infection, to families frustrated with school closures, mask requirements and the possibility of a COVID vaccine requirement. -19. The result is a loss of public school enrollment as families seek out charter schools, private schools, or home schools.
In the Dublin Unified School District (DUSD), the city's growth has resulted in increased enrollment. Spokesperson Chip Dehnert said his district does not anticipate any financial impact due to attendance fluctuations in January.
Like Livermore, both DUSD and PUSD have systems in place to combat learning loss. At Pleasanton, interventions happen constantly, with assessments often taking place to determine which students need help. In Dublin, Dehnert said a well-established policy of maintaining educational continuity for pupils who cannot be in class has helped staff deal with current challenges.
"We look forward to the day when all students who want to learn in person can do so," Dehnert said. "Until then, our amazing teachers will continue to innovate and meet the diverse learning needs of all of our students, whether they're learning remotely or not."
Sunol Glen Unified School District (SGUSD) has had its own share of COVID-19 challenges, despite its small size. Superintendent and Principal Molleen Barnes said her school's average absentee rate was 35 per cent for the first seven days when students returned to school after the holidays.
"This created a situation where our teachers still wanted to provide rigorous, quality instruction and be able to maintain learning opportunities for students who needed to self-quarantine – due to their HIV status or exhibition," Barnes said. "We had a large number of families who then asked for independent studies – which is also very difficult to manage. . . This created a huge chore of paperwork or online work for our teachers.
Barnes said the district has hired another staff member to oversee the independent study program. She also faces a loss of funds due to a reduction in ADA.
"The state has declared a large budget surplus and I hope they are planning another year of 'exemption' as they did for the 2020 to 2021 school year for ADA," a- she declared. "We need to keep our schools open – the toll on our children's mental wellbeing is hard to observe in real time, firsthand. Coronavirus, unfortunately, is here to stay and we need to do what humans do right. : we adapt. The children must be in school, period.