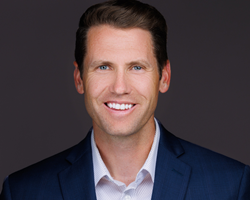 Travis Betenson named CFO of LCA Bank Corporation and Lease Corporation of America
"I'm thrilled to be part of such a great team at LCAB and I'm excited about what the future holds for this great organization," Mr. Betenson said.

PARK CITY, Utah (PRWEB)
May 25, 2022
Mr. Betenson has worked in the banking industry since 2010 and has held various positions in accounting, finance and treasury. He brings both regulatory and banking experience and most recently worked with First Electronic Bank, where he oversaw accounting, treasury and FP&A functions, helping the bank achieve significant loan and revenue growth.
"We are thrilled to have someone with Travis' experience and character on our team," said Jeffery Sugg, CEO of LCA Bank Corporation and Lease Corporation of America. "His combination of financial acumen and demonstrated leadership will play a major role in our growth plans for LCAB."
Previously, Mr. Betenson held treasury risk and financial reporting roles with Comenity Capital Bank in Salt Lake City. He holds an MBA from the University of Utah and is a Certified Treasury Professional.

______________
About Lease Corporation of America and LCA Bank Corporation

LCA is a full-service finance company specializing in the financing of technological and industrial equipment. LCA offers targeted rental programs to equipment manufacturers and resellers. Based in Troy, Michigan, LCA has served the needs of its suppliers and customers since its inception in 1988. LCA is one of the largest independent leasing companies in the United States. For more information, please contact LCA.
LCA Bank Corporation, a wholly-owned subsidiary of LCA and a federally insured institution, has consistently been recognized in the top 10% of more than 7,000 FDIC-insured financial institutions in the United States based on the performance of the average asset.
Share the article on social networks or by e-mail: