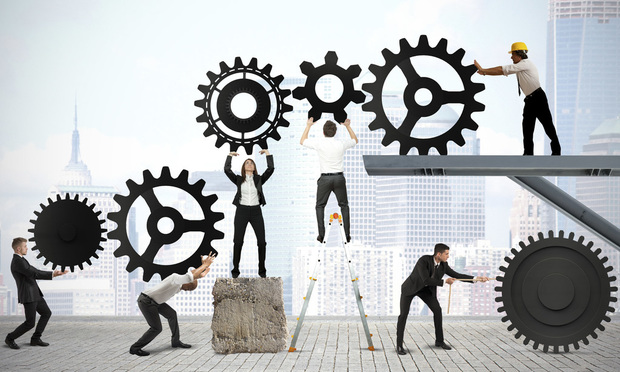 The problem of affordable housing with fragmented funding
Costs are a major challenge in the affordable housing market segment. The obligation to cut costs requires multiple sources of funding, leading to fragmented and complex agreements that are often too difficult to develop. A new report sponsored by Capital One from the Terner Center for Housing Innovation at the University of California at Berkeley highlights the fragmented nature of affordable housing and calls for more streamlined alternatives.
Part of the reason for the complexity of financing is that it has become more expensive to build housing, and affordable LIHTC financing is not immune to this, said Desiree Francis, community finance manager at Capital One, at GlobeSt.com. "The number of cumulative sources of finance required has increased in line with the rapid rise in construction costs. These increases are not unique to the production of affordable housing: research from the Terner Center has found that tough construction costs have pushed up the costs of affordable developments and at market rates. "
However, layering funding sources to secure a deal increases costs, making affordable projects even more out of reach. "In addition to inadequate allocation cycles, individual funding source requirements vary, which lengthens the development timeline and contributes to rising costs," says Francis. "Many developers the researchers spoke to for the report pointed out that the lack of alignment of timelines between major funding sources was a key factor in the lengthening of timelines and associated cost increases."
Unfortunately, the problem is gradually getting worse. "The average number of layered funding sources in a LIHTC development has increased in recent years, but the mosaic of funding sources needed tends to vary depending on the type of credit, the location of the project and the target population," explains Francis.
Solving the funding problem will require the coordination of several actors, but Francis says the sector is ready for innovation. "We encourage developers, investors, government and other industry stakeholders to identify and design solutions that create more affordable housing," she says. "Advocate at the local, state and federal level for policies, processes and practices that boost efficiency, reduce costs and remove barriers to address the affordable housing crisis."
Often times, affordable financing becomes more complex when it serves the lowest income residents, usually when the budget is already tight. Francis adds: "The lower the target income of the population served by the affordable community, the more the funding needs of the gap increase and the more complex the funding tends to become."