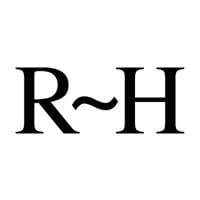 Support my friend, Dr. Joseph Golden | Opinion
My name is David Perry. I am a veteran educator with 35 years of experience. Three of those years were spent in the West Virginia Department of Education, and I had the honor of serving as chairman for two of the three. I was a delegate from the 32nd district for 16 years. I currently sit on the Oak Hill City Council. These experiences have compelled me to write to you and your readers today and ask for your consideration of my friend, Dr. Joe Golden, for the House of Delegates.
Dr. Golden is running for the new 45th District, which encompasses part of the former 32nd District that I represented and part of the greater city of Oak Hill that I now represent. I wouldn't be writing this if I didn't think Dr. Golden would be the best advocate for the people I've known and listened to for years. I know that in his decades of family medicine, he also listened to many of these same people. I care.
I also support Joe's platform, a platform he formed by doing all of this listening. The education parts are the ones I'm most qualified to talk about. The number of vacancies in our public schools is shameful, and I see his proposal to create a long-term retention and recruitment plan for new teachers as something that needs to happen. Dr. Golden's support to re-establish the PEIA task force to avoid the shortages expected over the next two years is also essential. I understand why state teachers unions like the AFT and WVEA endorsed it. Other elements of Joe's platform, such as expanding broadband access, would also benefit West Virginia public schools as part of improving our communities as a whole.
I have been a civil servant for many years. Golden opportunities, candidates like this are rare.
David Perry
Hill Oak