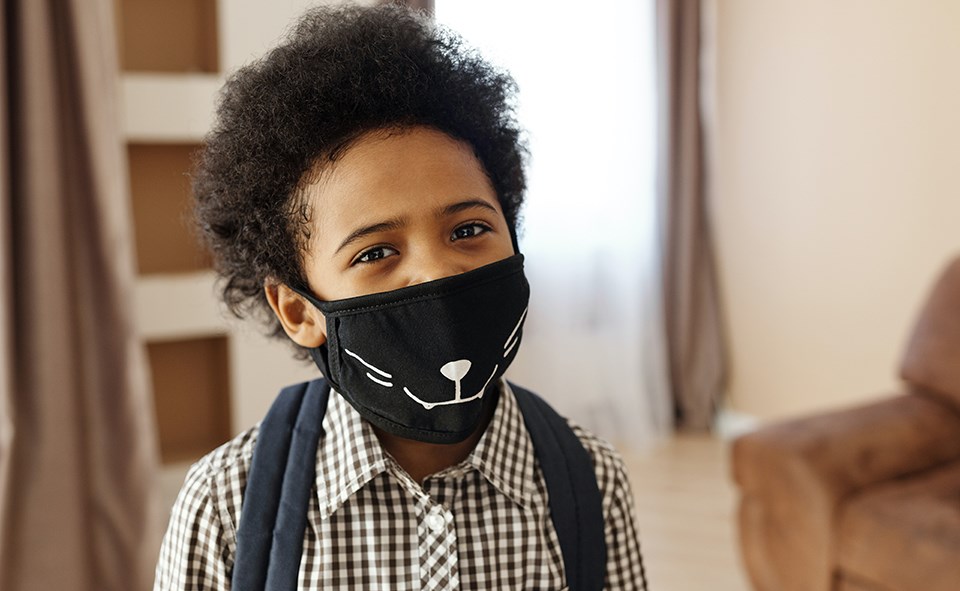 Sudbury teachers' unions worry as September approaches
Union leaders say their members are concerned about breakdown, class size, clustering and distancing as a new COVID-19 school year is set to resume
For leaders of the Sudbury Teachers Union, the issues with the provincial government's back-to-school plan boil down to class size, cohorts and breakdown.
On August 5, the provincial government released its plan to get students back to school by September, but it was a plan that came under criticism, especially from union leaders.
Here in Sudbury, discussions surrounding the plan center around class sizes, cohorts and breakdown.
Ontario students returning to school in September will be able to play on sports teams, use instruments in music lessons, take field trips and remove their masks outdoors, even if the distance cannot be maintained. Extracurricular activities will resume and there are new relaxed rules on shared spaces like libraries and cafeterias, but students in grades 1 and up will continue to need masks indoors.
Students will attend in person for full days, five days a week – unless they have opted for distance learning – and high school students will have schedules with no more than two lessons at a time.
Education Minister Stephen Lecce then announced on August 4 additional funding of $ 25 million for ventilation for stand-alone HEPA units. The government previously announced that more than $ 500 million in ventilation improvements are underway.
Schools with mechanical ventilation should use the highest quality filters possible and turn on their systems at least two hours before school starts, and schools without them should have stand-alone HEPA filter units in all rooms. class.
But while the investment in ventilation is desperately needed, Chantal Rancourt, president of the Sudbury-Elementary Local of the Ontario English Catholic Teachers Association (OECTA), said the timing is not enough.
"Without the proper investments in ventilation, which could have taken place over the past year and a half, transmission will undoubtedly occur in schools again this year," Rancourt told Sudbury.com. "While the published plan addresses some ventilation improvements, the reality is that boards don't have time to get everything done before the start of the school year. "
Liana Holm, President of the Sudbury Elementary Teachers Federation of Ontario (ETFO) agrees. She, too, is concerned that the time allotted for ventilation upgrades may be insufficient.
"Ventilation is a really good thing, but everyone across the country, around the world is looking for ventilation," Holm said.
She noted that there are still work orders in progress and it will be difficult to purchase the equipment to install.
"You can say we can have any HEPA filters we want," said Holm, "but HEPA filters have to be purchased and there aren't any in the system."
Holm also said there was an issue with class size and the difficulty posed by the need for physical distancing.
"We keep hearing that the two meters of physical distance, ventilation and vaccines are key," Holm said. "But two meters of social distance in a classroom of 30 children – we don't have rooms big enough to accommodate that."
As students are urged to distance themselves socially in classrooms, the groups in which they move, or cohorts, change significantly.
"The plan suggests consolidating elementary and distancing classes 'as much as possible' in classrooms," OECTA's Rancourt said. "Still, students can come together to eat in cafeterias without masks and gatherings will be held with several classes seated together. "
Rancourt said the plan was inconsistent.
"There does not appear to be any consistency in the plan and it is sorely lacking in the most important areas such as ventilation, distancing and testing," Rancourt said. "After a year and a half of fighting this virus, it does not make sense that the epidemic management protocol is still being developed."
Rancourt adds: "The simplest way to put it is that it's too little, too late. We've learned so much about the virus over the past year and a half, but this back-to-school plan is a lot like last year's plan.
Maurizio De Poli, president of the OECTA Sudbury secondary unit, agrees about cohorts and distancing. He is not only an educator, but the parent of two high school students. He told Sudbury.com he was having trouble seeing the strengths of this plan for high school students.
"The government's plan continues to rely heavily on the cohort, but not so much on physical distancing in the classroom," De Poli said. "There really aren't any new health and safety strategies, just a slight easing of restrictions: lunch in cafeterias, inter-school sports, assemblies and school trips."
He advises caution at the beginning of the school years, especially because of the worrying variants. He said OECTA called on the provincial government to reduce class sizes and improve ventilation, but also to improve testing and tracing, outbreak management and awareness, education and accessibility to the vaccination.
De Poli said that with these measures in place and the continued use of masks, schools in Greater Sudbury should be able to remain open for in-person learning, "which is best for student learning and for their own. mental and physical health ".
He adds that "with nearly 61% of children aged 12 to 17 having received one dose of the vaccine and nearly 45% having received two doses here in Sudbury, Catholic high schools here in Sudbury should return to normal hours. (4 lessons / day), and blended learning should be eliminated.
Sudbury.com has also reached out to Ontario Secondary School Teachers' Federation (FEESO) representative Eric Laberge, but he was not available for comment.
The three representatives interviewed have problems not only with the plan, but also with the provincial consultations.
"Unfortunately, the Ford government has yet to engage in meaningful consultations with education unions, and their latest plan fails to address most of these measures," De Poli said. "With less than five weeks before most of the students are back in class, what Premier Ford and Minister Lecce have brought forward continues many of the inadequate policies of the past school year, which resulted in unprecedented disruption. "
De Poli said the reopening must be done safely to be sustainable.
"The massive disruption and learning losses of the previous school year, with students oscillating between in-person and online learning, cannot be repeated," De Poli said. "The Ford government must review its plan and make the investments requested by education and public health experts. "
Holm says that while parents got "stepped up" in ways they probably never imagined they had to, online platforms were being taxed for everyone and "nobody wants that anymore." However, Holm also advises a slow and cautious approach.
"Our schools, although they are magical places, are not magically resistant to viruses."