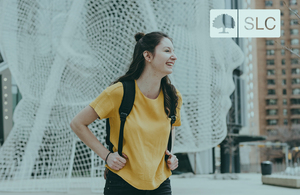 Student Loans Company urges Wales students to prepare for payment
In the coming weeks, the Student Loans Company (SLC) will distribute over £ 2 billion in maintenance loans to more than one million students across the UK, helping a record number of students to access opportunities in higher and further education.
As the new academic year is almost ready to begin, SLC urges Wales students to prepare for the first payment by following our best advice.
Make sure you have submitted your application and provided all the evidence requested:

Log into your online account and verify that your to-do list is complete. If your "to do list" does not appear, it means that you have nothing to do. Most of the evidence can be downloaded online. Please provide only the evidence that is specifically requested of you.

Also prepare parents and partners:

Parents and partners may also be asked to provide financial information and evidence. They must do this through their own online student fundraising account which they can create at www.studentfinancewales.co.uk. They don't need to upload any evidence, especially not a P60, unless we ask – otherwise, it will take longer to process your request if we receive information that is not needed.

Check that your bank details and national insurance number are correct in your online account:

If you need to update your bank details, make sure you do so at least 4 days before your payment date. It is important that the details are correct to ensure that your money is going to the right place.

Register for your course:
/ Public distribution. This material is from the original organization and may be ad hoc in nature, edited for clarity, style and length. View full
here
.