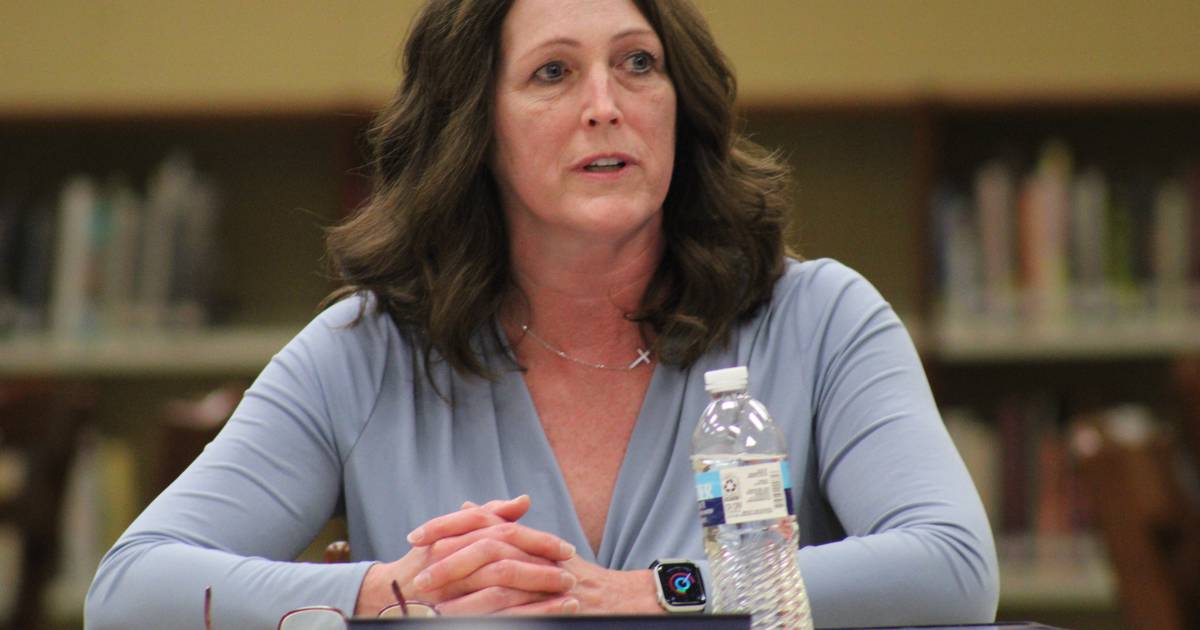 Sterling Public Schools Extend Friday 'Early Exit' – Shaw Local
STERLING — Sterling Public Schools will continue the practice of "early exit" on Fridays for the last eight weeks of the school year, but the administration will adjust the dismissal time to 1:30 p.m. to 2:00 p.m. starting April 8.
Superintendent Tad Everett informed the board of education at Wednesday's meeting that the administration wanted this "early" hour to establish a protected scheduling time so that groups of teachers, such as those in the same discipline or the same department, can consult student data. and develop classroom solutions.
The period is used for the preparation of individual teacher lessons, an accommodation that was made when the district faced staffing shortages during the omicron variant.
No motion was made on the matter, but council members discussed at length the ramifications of "early starts" – particularly the burden it places on parents with fixed working hours.
"It's a test for them," said board vice-chairwoman Julie Zuidema, driving the point home amid a 40-minute discussion that remained polite and calm, but characterized by his frankness.
The early termination policy was enacted on January 25. It was part of a memorandum of understanding struck with unions for teachers and staff at the height of the omicron COVID-19 outbreak.
[ Sterling Public Schools reaches memo of understanding with teacher and staff unions as COVID-19 stretches resources ]
Teachers were spending their planning periods replacing other teachers and providing additional services, as positive cases and the search for tight contracts caused absences across the district.
The agreement established a 90-minute period at the end of Friday to be devoted exclusively to teacher planning.
Earlier in the board meeting and not part of the discussion, teachers union co-chair Darwin Nettleton expressed his gratitude to the board, saying that since its implementation, the period of planning has been a "phenomenal period of collaboration".
The memo called for the matter to be revisited at the time of spring break, hence its inclusion on the board's agenda as part of the superintendent's time.
Everett explained that the administration wanted to use the Friday early layoff period to launch PLCs, professional learning communities. These meetings allow groups of teachers to review data on student achievement and identify areas of instruction.
He said he hoped to treat this as a pilot program and "figure out what works well, see if that's something to continue next year."
The downside of early dismissal for parents was immediately brought up, first by council chairperson Pam Capes. "It reduces their employment," she said.
After the meeting, Zuidema said her interactions with the parents made her think this was a common problem.
"It's getting difficult to arrange after-school childcare," she said. "It's affecting their work, and they're having a hard time taking time off because they had to miss so much time due to COVID quarantine, diagnoses."
Zuidema gave an example to board members of a parent who had to give up work hours to watch their children.
Narcisco Puentes, board member, asked how a shortened day affects K-5 and special education. Lincoln Elementary Principal Cindy Frank said the time was taken from the instruction of each class period, not by removing the end of the day.
Deputy Council Secretary Savannah Mussington expressed mixed feelings. She recognized the "power of collaboration" that comes from groups of educators making research-driven decisions, which is at the heart of PLC conferences.
"It's necessary in these times," she said.
But Mussington also said the burden of planning is most keenly felt by families with hourly-paid jobs. She implored the district to look for alternatives — that early releases must be district-wide or could be on a rotating schedule.
Later, she acknowledged that an inconsistency in the schedule, such as only making first outings every other week, could be just as stressful for families.
Everett said there didn't seem to be any other way to do it while still sticking to the contractual work schedule with teachers and staff. Unlike in the past, there is a shortage of substitute teachers available who could be used to cover a floating meeting schedule.
Nettleton said that in 2008-09 the district held two planning meetings for teachers, but these were lost during the recession years.
Council treasurer Julie Aitken offered suggestions for accommodating families who did not have after-school care options, such as taking students to a central school facility or using service learners.
Frank said the YMCA offers on-campus monitoring for K-5, for a fee.
Zuidema said organizing the supervision of students from grade 6 to driving age is a problem.
Aitken said it's important to recognize that it's been difficult for the parents: "They've been through COVID, been flexible. They want normality. I respect their thoughts on this.
The discussion then moved to an area of ​​evaluation: what parameters would the administration use to determine if the PLC driver was chargeable?
Everett said there would be feedback from all stakeholders. Some of the principals present suggested that individual student assessments would be a good factor.
There have been considerable trade-offs in the benefits of classroom instruction time versus the gains made during PLC.
"We're snacking on the day," Capes said at one point.
Later, however, Capes added that she was becoming more comfortable with the idea of ​​the pilot and that she trusted Everett's assessment of the need.
"Give me eight weeks to determine if we can answer these questions," Everett said. "I know it's a burden."