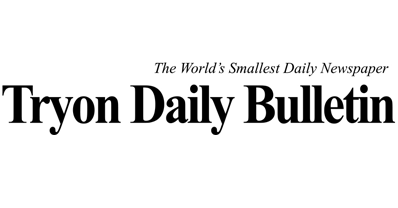 Polk County Teachers Win 'Going Local' Grants – The Tryon Daily Bulletin
Pictured, from left, are Polk County Farm Bureau Women's Committee Chair Dianne Davis, Polk County Middle School Teacher Eric Eaton, County Farm Bureau Chairman of Polk, Doug Harmon, and Tryon Elementary School teacher, Mandy Wolfe.
The North Carolina Farm Bureau is proud to award Polk County teachers Andrea Hill and Eric Eaton, both of Polk County Middle School, Ag in the Classroom "Going Local" scholarships. When Tryon Elementary teacher Mandy Wolfe's application for a state-level Going Local grant was unsuccessful, the Polk County Farm Bureau stepped in to award her the funding.
"There is no more valuable resource in North Carolina than our students and the teachers responsible for their education," said North Carolina Farm Bureau President Shawn Harding. "Through our Ag in the Classroom program, farmers across the state are investing in North Carolina's future leaders, as well as the future of agriculture, which is the state's primary economic sector."
The North Carolina Farm Bureau offers agricultural awareness grants to North Carolina teachers through its Ag in the Classroom Going Local program. Going Local grants are valued at $500 each and help teachers provide their K-12 students with valuable, hands-on agriculture and agri-food education and experiences, while adhering to the common core and essential standards of the school system. County agricultural offices play a vital role in providing grant and program information to teachers across North Carolina.
Private and public school teachers in North Carolina are eligible for the grants, which are available twice a year. The deadlines for submitting grants are April 15 and November 15. www.ncagintheclassroom.com.
Submitted by Kathy Bostrom