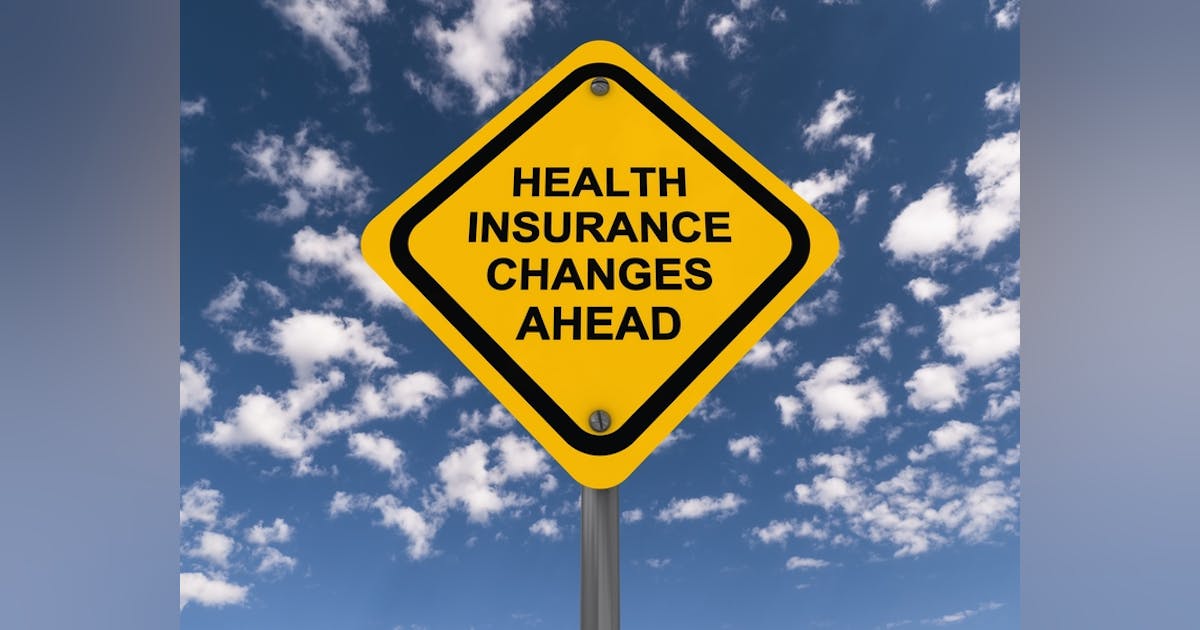 Political leaders: Federal policymakers must prepare for the end of the public health emergency
Two health policy officials are calling on federal health policymakers to think strategically about how to protect Americans who have obtained Medicaid coverage, once the federal public health emergency (PHE) is finally declared over by the federal government.
Writing in a blog posted last month on the website of the Commonwealth Fund, the New York-based public policy foundation, Sabrina Corlette, JD, research professor and health insurance project director at the McCourt's Health Policy Institute School of Public Policy, and Maanasa Kona, JD, assistant research professor at the Center on Health Insurance Reform, also at Georgetown University's McCourt School of Public Policy, argue that markets in the Act on Affordable Care (ACA) will serve as an essential safety net for one-third of adults who lose Medicaid coverage after PHE ends.
Corlette and Kona's blog, published April 26 and titled "Mitigate Loss of Coverage When the Public Health Emergency Ends: The Role of Affordable Care Act Markets," examines the "complicated application process for move to market coverage" that people who lose Medicaid coverage at the end of PHE, will have to navigate – an application process whose challenges will see many "fall through the cracks" without support.
As Corlette and Kona note, "In January 2020, the federal government declared a public health emergency (PHE) due to the emergence of the COVID-19 virus. The government has extended the PHE nine times since, and it is now due to expire in mid-July 2022. Many may celebrate the symbolic end of the pandemic, but the end of the PHE could significantly reverse recent gains the United States has made. reduce the number of uninsured. While the PHE is in effect, state Medicaid programs receive increased federal funding as long as they do not exclude people from the program. At the end of the PHE, this enhanced federal funding will end and states will resume new eligibility determinations for the more than 78 million people enrolled in Medicaid and Children's Health Insurance; up to 16 million people are expected to lose their Medicaid coverage as a result.
These people were covered by the Families First Coronavirus Response Act (FFCRA), signed into law on March 18, 2020, which granted states a 6.2% increase in the federal share of Medicaid funding over the term of the PHE. In exchange, states were prohibited from excluding people from the program or limiting their eligibility. Subsequent federal guidelines gave states up to 14 months after the end of PHE to complete necessary Medicaid eligibility reviews and renewals, but they must re-examine each beneficiary's eligibility.
As the authors of the paper note, "As the end of PHE looms, advocates and government officials are primarily focused on preparing Medicaid agencies, but Affordable Care Act (ACA) markets will serve as essential safety net An estimated one-third of adults who lose Medicaid will be eligible for subsidized coverage in the markets But whether people understand the coverage options available, claim premium tax credits , enroll and ultimately use their new coverage will largely depend on market officials.In most states, once the state Medicaid agency finds that people are no longer eligible, it transfers them to the The market then contacts these people and invites them to complete a Market Plan Application To successfully transition to a new coverage, the consumer must follow a number of steps during a special registration period limited to 60 days.
Importantly, the authors note, "The complexity of the application and registration process can mean consumers fall through the cracks. One study found that only 5% of people who left Medicaid successfully enrolled in market plans. However, several of the 18 state-based marketplaces (SBMs) have integrated their Medicaid and marketplace eligibility and enrollment systems and may be able to provide a more streamlined experience. Markets, both federal and state-run, can play a critical communication role before and after the end of the PHE. Unlike most Medicaid agencies, marketplaces have marketing budgets and work with navigators and brokers who understand how to "sell" the importance of insurance. These resources can be leveraged to educate Medicaid enrollees about the importance of renewing coverage if they are still eligible and can help terminated individuals understand their options in the marketplace. The New York market, for example, is using a PHE-focused communications campaign to help educate Medicaid enrollees on how to maintain coverage.
Corlette and Kona note that there are some variables leading to uncertainty in this situation, primarily the fact that no one knows when PHE will end, and also that "many state Medicaid agencies have not yet decided on the timeline and process by which they resume eligibility reviews and renewals.
The authors advocate: "The end of the public health emergency and the requirement for continued Medicaid coverage pose enormous challenges to federal and state authorities. Historic gains in health insurance coverage could quickly be reversed. However, early planning, coordination between Medicaid and marketplaces, investments in communications and consumer assistance infrastructure, and greater automation of the eligibility and enrollment process could significantly reduce this risk.