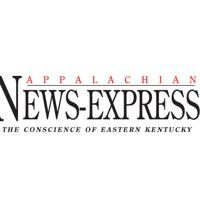 Pikeville native named UT executive vice chancellor for business affairs | News
University of Texas System Chancellor James B. Milliken announced Jan. 25 that Pikeville native Jonathan C. Pruitt, currently the University of North Carolina's system operations director, has been named the new UT System Executive Vice Chancellor for Business Affairs.
Pruitt will be responsible for managing the UT System's annual operating budget and overseeing the financial and business affairs of the UT System. He will lead the development of short- and long-term plans and budgets to support the goals and growth of 13 UT institutions and manage UT system departments and functions, including financial reporting, debt financing, projects capital assets, university land, information technology, real estate. and benefits.
For the past two decades, Pruitt has held leadership positions in public higher education funding and operations, both at the campus level and at the system administration level. At UNC, Pruitt serves as the primary strategic advisor to the system president and oversees the business affairs of an academic and health care enterprise that includes 17 institutions, 14 hospitals, and more than 500 clinics across the state.
Pruitt joined the UNC system in 2006 and has held leadership positions in finance, operations, and business and has overseen budget management initiatives with a focus on efficiency, effectiveness, and sustainability. He also administered state-allocated fiscal, construction, and debt issuance programs. Pruitt brings extensive experience working with a wide range of stakeholders, including boards of directors, elected officials, credit rating agencies, and federal and state regulators.
He also served as vice chancellor for finance and operations at the University of North Carolina at Chapel Hill before returning to the UNC system as chief operating officer in 2020. While at UNC Chapel Hill, he has Played an instrumental role in developing a budget model to address shortfalls while meeting the needs of educators and advancing strategic priorities.
Pruitt began his career with the Kentucky Governor's Office for Policy and Management and the Kentucky Council on Post-Secondary Education.
Pruitt was selected for the role following a nationwide search, which involved board leaders and campus business managers.
"One of the hallmarks of the UT system is its strong fiscal management and financial performance. We believe Jonathan will continue to improve on this with his extensive expertise in public higher education funding and business operations," said Chancellor Milliken "He has a deep understanding of the complexities of higher education administration, and we are confident he will help position UT institutions for sustainable financial health. I am grateful to the Regents and Institutional Business Managers who devoted considerable time to making this important research a success.
"The financial leadership of the UT system is critical to impacting our students, our faculty, and the well-being and competitiveness of the state," said President Kevin P. Eltife. "The Board looks forward to working with Jonathan Pruitt in this key role."
Pruitt will succeed Scott Kelley, who retired last year and whose 17-year tenure has been highlighted by implementing many innovative business practices that have generated incremental revenue for UT institutions. . Currently, each of the national credit rating agencies has confirmed the highest credit ratings for the UT system.
Pruitt holds a bachelor's degree from Center College and a master's degree in public administration from the University of Kentucky. He is currently a board member of the Association of Public and Land Grant Universities (APLU) and chairs its audit committee.
"It's a great honor to accept this responsibility," Pruitt said. "The UT system is a renowned institution of higher education, essential to the continued economic and social prosperity of the state and dedicated to leading on the national and global stage. I am delighted to join Chancellor Milliken and his talented team in advancing system priorities and supporting UT institutions in fulfilling their missions of teaching, research, service and patient care to residents of Texas and elsewhere.
Pruitt will join the UT system on March 1.