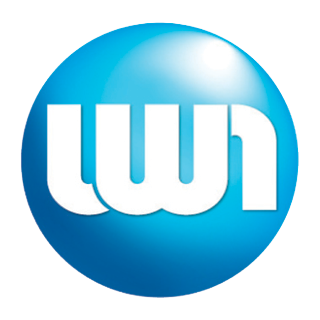 New poor linked to quality problems in higher education
KENYA
The shock of the COVID-19 pandemic in Kenya has forced large numbers of young university graduates and their counterparts from other higher education institutions into extreme poverty, according to a World Bank report, which indicates that "new poor "are in urban areas.
The report, Kenya Economic Update: Rising Above The Waves, states that the new poor have a different profile from the existing poor population which is predominantly rural, works in agriculture and has little or no higher education.
"The new poor often live in urban areas, are engaged in manufacturing and services, and have higher levels of education.
Although the situation may be temporary, the report argues that the crisis has caused severe income losses and hardship as some households may not withstand future shocks, especially those without jobs. well paid and who depend mainly on hard-hit urban service. companies.
According to the World Bank, the COVID-19 pandemic has only worsened an already worsening situation as employment in Kenya has shifted from a steady-paying job to self-employment in micro- informal businesses, especially among young graduates.
In this regard, the World Bank warns that the problem could worsen soon, given that Kenya's largest age cohort is between 10 and 14 years old and will be ready to join the labor market within 10 years. coming years.
Massive increase in the working-age population
"During the decade 2020 to 2029, Kenya's working-age population will grow by an average of one million per year," noted the report which was prepared by a team of researchers from Macroeconomics, Trade and Global Investment. World Bank practice.
To overcome the seemingly worsening situation, the report says the solution lies in Kenya's higher education system providing graduates with the skills employers are looking for.
But, while Kenya has made progress in improving access to higher education, skills remain low among the current stock of workers. According to the World Bank, workers often lack basic skills such as reading, writing or basic computer skills.
A skills survey, known as the 'Kenya – STEP Skills Measurement Household Survey 2013 (Wave 2)', conducted in Kenya a few years ago, found that most adults with secondary education are functionally illiterate in English, while of those with a university education, less than a quarter are functionally literate in English, which is the language commonly used in most businesses and government offices in Kenya.
"In addition, employers identify the inability to manage computers for work-related tasks as one of the most significant skills gaps among white-collar workers in Kenya," the report notes.
An expanding higher education system
The crux of the matter, according to the World Bank report, is that university education in Kenya has grown rapidly with limited resources.
Over the past decade, universities have grown from seven public chartered universities and 15 constituent colleges in 2012 to 31 public chartered universities and seven constituent colleges in 2019, while private chartered universities have grown from 15 to 36.
As a result, enrollment increased from around 440,000 learners in the 2014-15 academic year to around 520,000 in 2017-18, making Kenya the country with the fourth highest concentration of university students in sub-Saharan Africa. after Nigeria, South Africa and Ethiopia.
But the rapid expansion has come at the cost of quality because, according to the World Bank, most of Kenya's public and private universities do not have enough qualified staff.
"Soaring student-teacher ratios have undermined the quality of existing programs, as teaching and other learning practices continue to be traditional in most higher education institutions, with an over-reliance on rote learning and obsolete programs, "says the World Bank report.
On whether universities would be able to recover quickly in the current environment, Dr Alex Sienaert, Senior Economist for Kenya in the World Bank's Global Practice Macroeconomics, Trade and Investment and one of the authors of the report, said the funding situation is constrained, with universities facing serious cash flow problems, declining financial resources and debt.
As of April of this year, the debt of public universities stood at about KES 57 billion (about $ 518 million), according to the University Funding Council.
In his report, Geoffrey Monari, chief executive of the board, said the debt came mainly in the form of legal deductions from workers such as income tax, pension funds and non-payment of staff savings to their associations.
Although the government has been promising to undertake reforms in higher education for some time, in recent days the International Monetary Fund has called for urgent radical reforms at the University of Nairobi and Kenyatta University, two of the largest universities in Kenya.
Even so, it appears that Kenya's higher education sector, for now and in the near future, will continue to suffer from quality and funding issues, meaning that many universities will not be in. able to provide the skills that could prevent educated youth from falling into extreme poverty. .