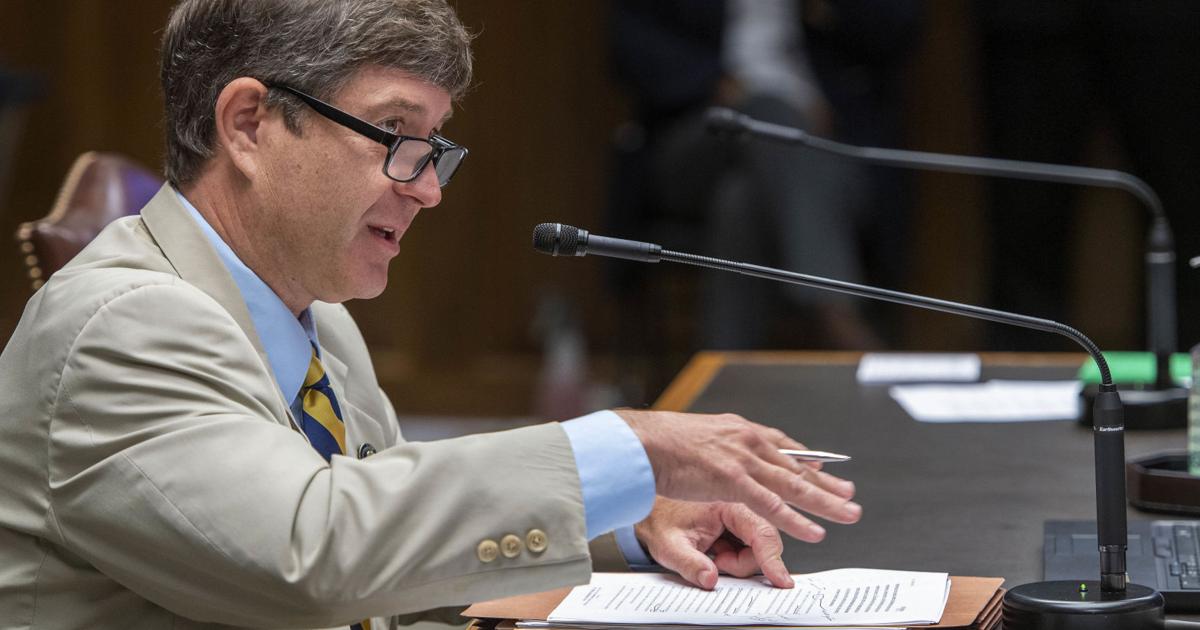 Latest veto shows continued standoff between Governor John Bel Edwards and school critics | Legislature
Gov. John Bel Edwards vetoed three education bills last week, just the latest sign of a decade-long rift between Edwards and supporters of major school changes. public shows no signs of thawing.
Edwards, who has long been aligned with traditional public school groups, on Monday vetoed a bill that would allow charter school hopefuls with business partners to apply for Louisiana's top school board, not the school board. local.
Partner companies can provide land, space, or major renovations for a charter school that can benefit company employees, their children who use the school, and others.
Backers said the move would give taxpayers another shot at innovative schools in a state where academic achievement has lagged most of the country for generations.
Louisiana School Boards Association, or LSBA, officials and other opponents have said charter school proposals should go to the local school board first, not the state board of elementary education. and secondary.
"We would like local autonomy," said Janet Pope, chief executive of the LSBA.
In his veto message, Edwards said the local council can decide whether the charter school is in the best interests of the community, how schools would deal with the loss of state school support and whether the proposal is worthwhile. educationally.
"Additionally, if a local school board does not approve a proposal, then the charter group has the option of submitting a charter school proposal to BESE," he noted.
The bill, by Sen. Kirk Talbot, R-River Ridge, won final Senate approval 28-4 and passed the House 72-18.
"Corporate partner charter schools are the ones that really, really succeed," Talbot said Tuesday, citing the Kenner Discovery School which has partnered with Ochsner Health System.
The legislation was supported by a wide range of groups often at odds with Edwards over efforts to reorganize public schools, including the Louisiana Association of Business and Industry and the Pelican Institute for Public Policy.
Opponents included the Louisiana Federation of Teachers, Louisiana Association of Educators, and Louisiana Association of School Superintendents.
On June 20, Edwards vetoed two other bills backed by supporters of major changes in schools and opposed by teachers' unions and others.
These proposals — House Bill 194 and Senate Bill 203 — would allow struggling students and second- and third-grade students who read below grade level to leave public schools and take with them the $5,400 in annual public assistance to attend private school or further education. other educational options.
Edwards said he never supported the use of public funds to attend private schools.
Sen. Sharon Hewitt, R-Slidell, sponsor of the bill to help students with reading disabilities, said Edwards was not a fan of charter schools, state aid allowing some students to attend private schools or college savings accounts, which his bill would allow.
"I would say our grades are not where they should be," Hewitt said. "So why do we keep doing the same things?
The governor has long been skeptical of efforts to overhaul public schools, including his stint on the House Education Committee.
Edwards voted "no" on two key pillars of former Gov. Bobby Jindal's effort to fix public schools in 2012, including a statewide expansion of vouchers and tougher rules for that teachers get job security, called tenure.
Teachers' unions, which backed Edwards' gubernatorial bids in 2015 and 2019, have also opposed the moves.
The governor struck in 2016, 2017 and 2018 pushing his bills backed by mainstream public school groups.
These casualties included plans to reduce the role of student test scores in teacher evaluations, to make it easier to get tenure for teachers, and another bill to limit student access to vouchers.
LABI chairman Stephen Waguespack called the latest veto "insane" and one that will punish families seeking new school options.
"This action seems particularly deaf to the reality we face as a state, especially as our reading scores drop, graduation requirements are removed, and the need for workers is higher. than ever," said Waguespack, a former key aide to Jindal.
Erin Bendily, vice president of policy and strategy at the Pelican Institute, said Edwards makes decisions "based on the same interests of the status quo."
"Louisiana residents have overwhelmingly signaled that they want change," Bendily said.