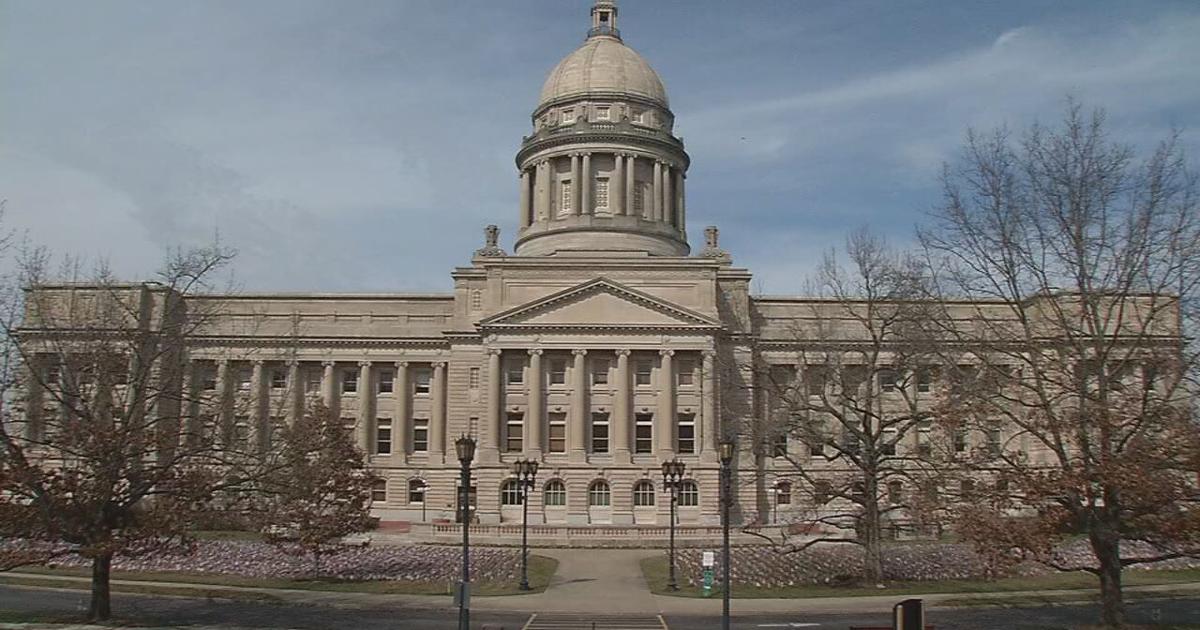 Kentucky Charter School Funding Bill Heads To Governor Beshear's Desk | In depth
FRANKFORT, Ky. (WDRB) – Legislation providing permanent funding for public charter schools in Kentucky cleared its final legislative hurdle on Tuesday before lawmakers broke to suspend the session's veto.
House Bill 9, sponsored by House Majority Whip Chad McCoy, passed the Senate in a 22-14 vote on Tuesday. The legislation allows charter schools to participate in the state's Support Education Excellence in Kentucky program and directs school districts to transfer a portion of their local tax receipts, federal funding, transportation funds and other dollars issued by the state to charter schools operating within their boundaries.
Charter schools have been legal in Kentucky since 2017, but lawmakers haven't defined a funding mechanism.
Senate Speaker Pro Tem David Givens said local funding was "absolutely" necessary for charter schools. SEEK is a complex per-student funding formula that includes a mix of state and local tax dollars for school districts.
"It is vitally important that we provide adequate funding for these schools to succeed," said Givens, R-Greensburg. "…When we talk about SEEK funding, we often think that it only includes what we send through the general fund. SEEK itself includes local funds, and SEEK will go to the student because the funds are intended for the education of students."
Supporters said public charter schools, which operate in most states, will give families and their children more options for their education.
"Now is the time for us to join the other 44 states and the District of Columbia – blue states, red states – in starting charters and getting funding in this area to provide an opportunity for kids who really need a chance. said Sen. Stephen West, R-Paris.
But opponents worry that charter schools are siphoning off money from local school districts because they draw students within district boundaries.
"If I was a taxpayer in this state, I would be livid, livid at this point where we are making this decision when we are so behind in supporting our teachers, supporting our educators and standing up for them," said Senator Karen Berg. . , D-Louisville. "It is a complete abdication of responsibility for this body, and I truly apologize."
Sen. David Yates, D-Louisville, questioned the constitutionality of requiring districts to send local tax receipts to charter schools in HB 9.
"I think at best it looks like redistributing local funds might be constitutionally questionable," he said. "I'll let some stronger minds do this debate."
Kentucky Education Commissioner Jason Glass echoed concerns raised in the Senate during Tuesday's vote on the legality of requiring school districts to transfer local tax revenues to charter schools.
The HB 9 funding mechanism "creates new constitutional issues relating to the forced transfer of funds from local schools that will ultimately have to be resolved by the courts," it said in a statement.
"I hope the General Assembly will take the time to work with education stakeholders on a policy framework that will result in better educational options for Kentucky students," Glass said.
HB 9 also establishes a five-year pilot program with at least one charter school opening as an "urban academy" in Jefferson County and northern Kentucky. Urban academies prioritize enrolling students who live near charter schools, according to HB 9.
The Jefferson County School Board would be required to license at least one Urban Academy charter school by July 1, 2023. University of Northern Kentucky – or, if the university disclaims responsibility, a collective of School board members in counties with four or more school districts—must also approve the opening of at least one Urban Academy charter school by July 1, 2023.
Jefferson County Public Schools, Kentucky's largest school district, emerged as a point of contention during Tuesday's floor debate.
Senator Stephen Meredith, R-Leitchfield, criticized the district's scores on state assessments, particularly the persistent achievement gaps between black and white students, and pointed to recent media coverage of JCPS issues, including reports from WDRB News about the surge in chess at the district after nearly an entire school year of distance learning.
"We're talking about spending taxpayers' money, but there should be a return on that money, and obviously that hasn't happened in the Jefferson County school system at all," Meredith said. "Perhaps for some students it is."
His comments drew rebuke from some Democratic senators who represent parts of Jefferson County.
"When you take the argument that this system is deficient, however we got there, and you put everybody in a basket and then say, 'Bad, bad,' when "There are people who are fighting valiantly every day to raise our students, I don't think that's fair," said Sen. Gerald Neal, D-Louisville. "I think that's dishonest."
JCPS Superintendent Marty Pollio alluded to Senate Speaker Robert Stivers, Givens and Meredith, in remarks at the special meeting of the Jefferson County Board of Education on Tuesday.
The three senators "spoke at length today about what needs to happen to improve student outcomes in West Louisville," Pollio said.
"Yet here today we are trying to work and do the process the right way, which is talking to the community, getting feedback and working hard to make sure we bring a proposal to our school board and that our school board is listening and we are hearing you talk about what we need to do to improve results, "he said at a public forum on Tuesday about the district's student assignments overhaul proposal. .
"If we really want to improve our outcomes for students, the senator from Leitchfield, the senator from Greensburg and the senator from Manchester will allow us to keep all of our SEEK dollars here in Jefferson County and we will stop funding their schools, but we We will also look at the results of their schools," Pollio said.
HB 9 moves to Governor Andy Beshear's office for his signature or veto. The governor said he plans to veto the measure if it is approved by the legislature.
The legislation narrowly passed the State House in a 51-46 vote on March 22. The House will need 51 votes and the Senate 20 to override Beshear's planned veto and make HB 9 law.
Copyright 2022 WDRB Media. All rights reserved.