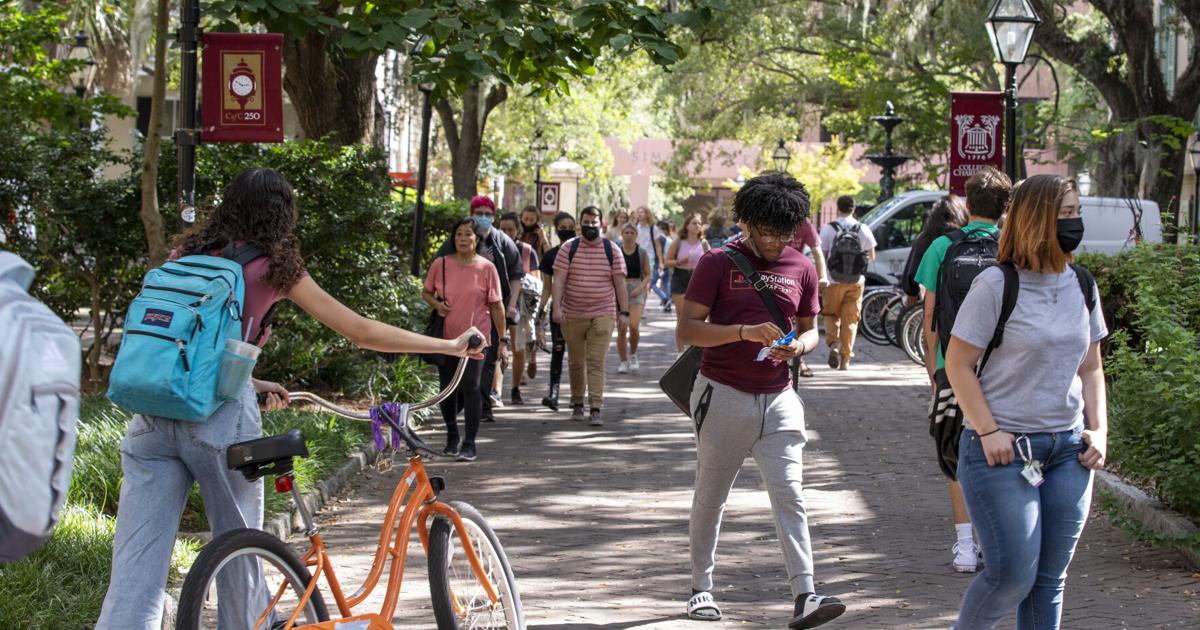 Editorial: Need-based college scholarships are a wise and long overdue investment for SC | Editorials
South Carolina has traditionally not worried too much about the cost of a college education. As neighboring North Carolina made college affordability a state priority, we focused on increasing the number of institutions of higher learning.
Things got worse after the Legislature created merit-based lottery scholarships and used them as an excuse to pay even less attention to the cost of a college education for any students who didn't qualify. When the recession hit in 2008 and lawmakers had to cut state spending, colleges were among the biggest losers: their share of the state's general fund budget fell from 15 percent in 1999 to 7% in 2013.
College officials responded by raising their already high tuition, which made college a little less affordable for students who qualified for lottery scholarships and much less affordable for those who didn't. . Since there is a huge correlation between income and academic achievement, the result was that low-income students – who were already less likely to attend college than middle- and high-income students – were even more pressured. .
Although the Legislature has provided need-based "tuition grants" to students attending private colleges for years, it has paid little attention to the needs of the much larger number of prospective students at public colleges, forcing them to compete on a first-come, first-served basis for a tiny fraction of the amount of money the state provides in college scholarships.
The Education Data Initiative reports that the average cost of tuition and fees for in-state students at public colleges in SC was $12,500 in 2019-20. This was higher than all other states except $10 and $3,150 more than the US average – which was doubly difficult because our students are poorer, on average, than students in other states.
It's always been difficult for low-income students to go to college in South Carolina, but there has been a quiet movement in recent years to change that.
First in 2019, after years of demanding that colleges stop raising tuition, the legislature got real and provided additional funding in exchange for the tuition freeze. These requests have been driven largely by middle- and upper-income parents who have seen the value of lottery scholarships decrease each year, but the relative advantage is even greater for students who do not obtain these scholarships. College funding is still less than 8% of the state budget, but tuition has stopped rising.
Then something extraordinary happened – the unnoticed Great Investment of 2021 – when the Legislature tripled state funding for scholarships based on the needs of students attending public colleges. Gov. Henry McMaster, whose 2020 application has been put on hold by COVID, said increasing funding from $20 million to $60 million ensures that all SC students who qualify for a federal Pell grant are now able to receive funds from the state to cover all university fees that are not paid for by the Pell grant and scholarships – nearly 20,000 students this year.
These grants have traditionally been worth up to $2,500 a year, but the Higher Learning Commission this year issued emergency rules to raise them to $3,500 – an increase Mr McMaster is asking the Legislature to make permanent.
The Governor is asking for $60 million again next year, which is not an increase but also not a given because need-based grants are funded by lottery money, and unlike Palmetto Scholars, Life and Hope scholarships, they are not. yet rooted in our political culture. Lawmakers are expected to approve that, along with the additional $20 million appropriation to maintain the state's tuition freeze by ensuring college funding keeps up with inflation and enrollment growth.
On top of that, Mr. McMaster used $29 million of the federal governor's emergency education relief funds last year to provide workforce training grants for people to earn a credential or associate's degree in high-demand careers such as manufacturing, healthcare, computer science, information technology, transportation, logistics, and construction at one of the technical colleges of State. He says more than 4,000 South Carolinians have already been retrained and employed through this program, and he's asking lawmakers to spend an additional $124 million in federal COVID funding this year to expand it. They should.
Making college more affordable is an end in itself for many South Carolina residents, but for Mr. McMaster, it's a means to an important end — an end our legislature and business leaders of our state should respect.
In his executive budget proposal released last week, the governor noted that although South Carolina has the 11th-highest student debt average in the nation, at $32,635 — 60% of SC students graduate with a debt – we don't have enough students attending a certain type of college. Only 48% of our working-age population has what he calls a "high-quality post-secondary credential." But to meet our labor needs, he wrote, that number must reach 60% by 2030.
For that to happen, a historic transformation of our state's traditional approach to higher education is needed — a transformation that the Governor and Legislature began in 2019 and must continue this year and beyond.