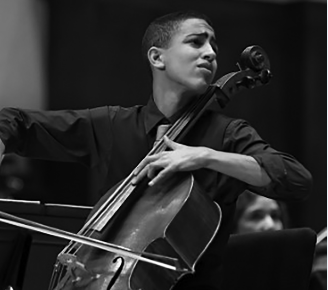 D'Addario Foundation Launches Fund for Music Education in Black Communities | News
The D'Addario Foundation announced the launch of The Bridge Fund, a new initiative specifically aimed at bridging the gap between access to music education and the Black community. The fund aims to reach out to the community that has historically been ignored and often denied access to these life-changing programs.
Acknowledging the funding landscape for music education over the past 25 years, the foundation notes that funding cuts are disproportionately impacting school districts that serve students of color, immigrant students, and low-income communities.
"The adverse consequences of Covid have only exacerbated the need to fill the huge gap in educational resources and opportunities," says Suzanne D'Addario Brouder, Executive Director of the D'Addario Foundation.
"We are honoring community values ​​and needs by launching the Bridge Fund which very intentionally identifies and supports innovative, immersive and accessible music programs in Black communities. In particular, we are looking for programs that take place after school and are available several days a week – elements that very clearly contribute to higher levels of academic engagement and achievement as a practical solution to "bridge" this gap and give every student a chance to reach their highest potential.
The Urban Music Makers program at West Point School of Music is one of the newest grantees that recently received support from the Bridge Fund. It is a black-led band and steel drum program that engages urban youth through free in-school and after-school musical lessons and performances. Their goal is to create groups in multiple schools that students will be proud to call their own.
The D'Addario Foundation has fought to overcome the decimation of music education in American schools by supporting innovative community music programs that not only restore access to music education by removing all barriers to entry , but promote youth development, mentorship and leadership.
In October 2021, the foundation awarded $487,500 to music education programs in the United States and Canada. The funds have been used for both monetary and product grants to allow organizations to continue their educational and community programs following the difficulties of the pandemic.
The foundation is appealing for donations for the Bridge Fund, which can be done here.