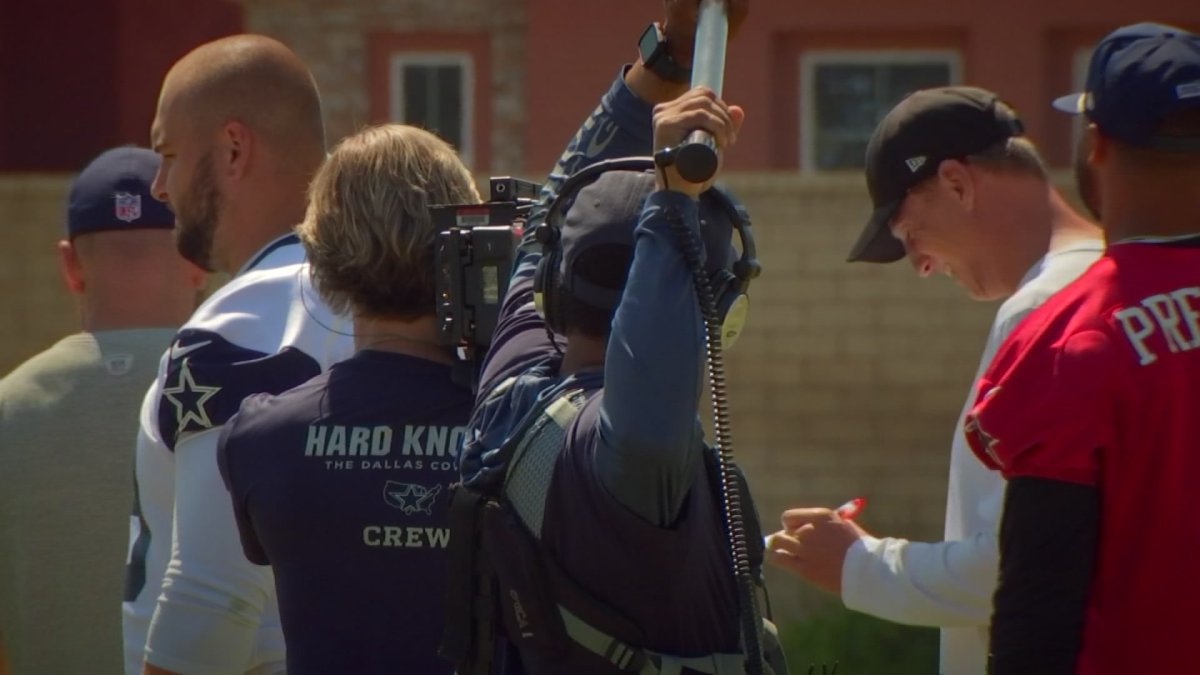 Cowboys coaches and players get used to 'Hard Knocks' cameras at camp – NBC 5 Dallas-Fort Worth
Along with Cowboys quarterback Dak Prescott throwing assists at training camp, the other hot topic on Tuesday was HBO's Hard Knocks premiere featuring Team USA.
Coaches and players admit they're still getting used to having cameras and microphones following them wherever they go.
"It's different, it's different," said Cowboys wide receiver CeeDee Lamb. "I wish I could say I'm used to it, but I'm not. Just something new to me, things you just have to adjust to."
Some have figured out how to stay away from the cameras.
"If I'm standing in the middle of the field they can't come out, so that's where you'll see me standing a lot," said Cowboys secondary coach Joe Whitt Jr. "I'm not a cameraman, but that's what it is, it wasn't as bad as I thought it would be. "
The first episode airs Tuesday night, two days before the Cowboys finish their job at Oxnard and head to Arizona for their second preseason game on Friday night.
The Cowboys appeared on Hard Knocks in 2002 and again in 2008. Dallas is the first franchise to star in the series in three separate seasons.
No team that has appeared on Hard Knocks has ever reached a Super Bowl that same season.