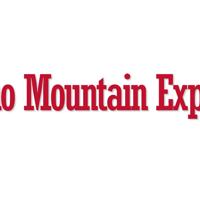 Blaine County Education Foundation Raises Over $ 80,000 For Local Teachers | Community
With help from other local groups, the Blaine County Education Foundation awarded a record 65 grants worth more than $ 80,000 to local teachers in 2021, the organization announced on December 19.
These grants are meant to provide financial support for educational materials that would normally be outside of teachers' budgets, according to BCEF, a non-profit organization that focuses on community resources and fundraising for students in the Blaine County School District. All requests for this year were over $ 3,000, and the majority of requests were for program support. The Foundation expects material purchased with these grants to support and promote student learning for years to come, CEO Kristy Heitzman said in the announcement.
These grants are offered to the foundation and are intended to provide new educational materials and resources to staff members who bring "innovative ideas, concepts and enrichment" to maximize learning opportunities for their students, Heitzman said. .
This year, the organization received the highest number of grant applications to date and also distributed the largest amount of awarded grants in BCEF history. The grant money has reached all schools in the district, the foundation said. The purchases included a new vision screen for school nurses and model rockets to help high school students learn about the Pythagorean Theorem.
"With the support of our donors and grants from community foundations such as the Wood River Women's Foundation and the Nicholas Martin Jr. Family Foundation, BCEF has awarded more than $ 80,000 in materials to teachers and schools to support students." Heitzman said in a statement. ??