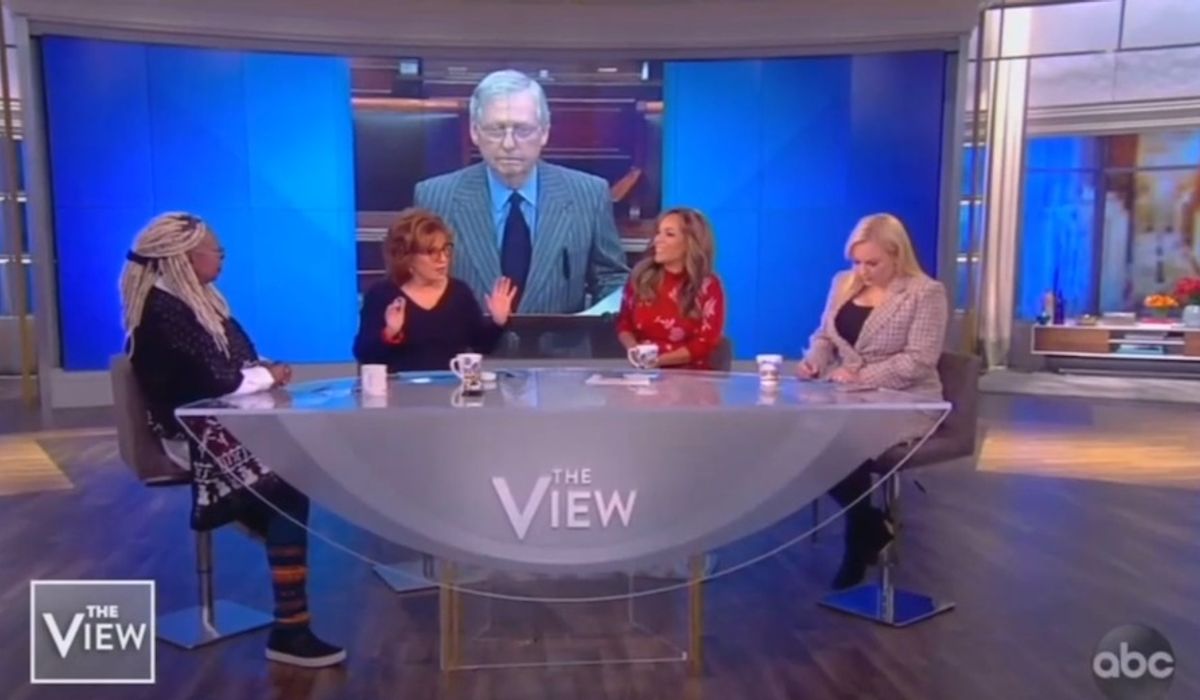 ABC refuses to air nationally heartbreaking school ad mandates on 'The View', say conservative groups
On Thursday, conservative groups accused ABC of refusing to run an ad nationally criticizing pandemic school mandates on its popular left-leaning talk show "The View."
The ad, part of a six-figure national media campaign targeting school mandates, contrasts children in masks and remote learning commands with unmasked celebrities and adult sports fans followed by the message. "Democrats are putting kids last. Teacher unions put children last.
The 30-second spot unveiled Feb. 3 aired in major media markets on ABC's "Good Morning America" ​​and "The View," but a spokesperson for the State Government Leadership Foundation said that ABC had refused to allow the groups to buy national ads. time during "The View".
"Democrats and teachers' unions have caused irreparable harm to children across the country with their hypocritical COVID-19 restrictions, and now the corporate media is trying to cover up this simple truth," the spokesperson said. the foundation, Andrew Romeo.
The Washington Times has contacted ABC for comment.
"ABC National's shameful decision not to air our advertising underscores the uphill battle parents face in their fight to regain control of their children's education," Romeo said. "We know parents have had enough and they matter, and we won't be deterred by television networks trying to stop us from giving parents a voice."
The ad is the third in the six-part "Let Kids Learn" ad series launched last year by the foundation and N2 America. The latest spot aired in Colorado, Michigan, Minnesota and Washington, DC
"As a mother of three, I can tell you that kids recognize hypocrisy when they see it," N2 America co-founder Liesl Hickey said in a statement. "Our children are the least at risk, but the ones who have suffered the most. What unions and Democrats have done to them is unconscionable and does not reflect data, science or facts. Children need their childhood back now.
"The View," which features political discussion and entertainment, is hosted by Whoopi Goldberg, Joy Behar, Sunny Hostin and Sara Haines.
Democrats are putting kids last. Teacher unions put children last.

Tell them to give the children back their childhood.

WATCH: our new TV ad we're launching today with @N2_America. #LetKidsLearn pic.twitter.com/N2AZKcKI0V

– State Government Leadership Foundation (SGLF) (@theSGLF) February 3, 2022
Correction: This story has been updated to clearly state that ABC has declined to air the ad nationally.