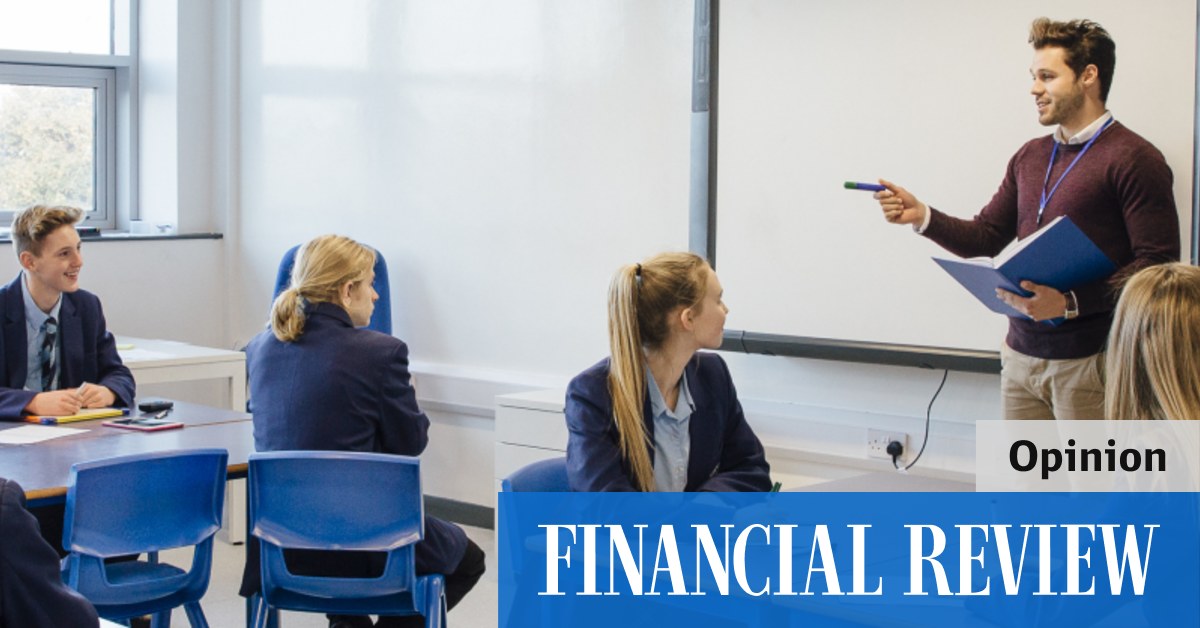 A survey of the great role of education in Australia
The Productivity Commission says that year after year, between 5% and 9% of students fail to pass the low bar that meets NAPLAN's minimum reading and math standards for their age, and that a third of children who fell behind as eight-year-olds lag behind while 15-year-olds.
It must also be recognized that not all education problems arise behind the school gate when attendance rates are a national disgrace.
Disadvantaged students, particularly Aboriginal students and those whose parents have not completed high school, are overrepresented in this school subclass. It was the students that all of Gonski's extra money was supposed to help the most, if only he really focused on solving this problem rather than a brutal redistribution of funding.
But equally alarming is the finding of the Productivity Commission that 85% of underachieving students are not from disadvantaged groups. It is shameful that a much more expensive school system does not allow students from all walks of life to master at least the basics that are the basis for future success in school, college and work.
That more money hasn't worked won't stop the usual education suspects from calling for more money to be spent in dubious ways, like on smaller class sizes, rather than putting the best teachers in front students and teach them in the most effective way.
What's not needed is another Gonski-style monument-spending gesture. The Productivity Commission notes that teacher-student ratios are lower in primary schools than a decade ago and remain unchanged in secondary schools.
He rightly points out that improving teacher effectiveness is the single most important factor in improving student achievement. Hence the call to reduce the administrative burden which accounts for 10 percent of a teacher's workload, compared to 65 percent of the time typically spent on basic teaching, planning and grading tasks.
But while noting stakeholders' concern about the "lack of clear visibility into what is happening in classrooms", the commission did not buy into teacher training, pedagogy and curriculum issues part of the so-called "teaching wars".
Corrective Action Required
The challenge now is to take corrective action to help disadvantaged students and other low achievers that "giving a Gonski" left behind. The development of targeted and effective strategies would be facilitated by the fact that state governments would finally reach agreement on a unique national student identifier to track student progress after more than 10 years of delay.
In the age of big data and analytics, digital accountability for student success should be a priority for new federal Education Minister Jason Clare, who must urgently address the whole issue of decline in student performance.
It must also be recognized that not all education problems arise behind the school gate when attendance rates are a national disgrace. Between 2015 and 2021, the proportion of students attending school nine days out of 10 increased from 78% to 71%. In rural and remote areas, the figure is 63% and 41% for Aboriginal students.
The once respectable social norm that, except for illness, children must attend school has crumbled amid what appears to be unchecked and illegal absenteeism. Where are the school authorities, and where is the parental responsibility? If vaccination is tied to government payments in the best interests of children, perhaps school attendance should be too.